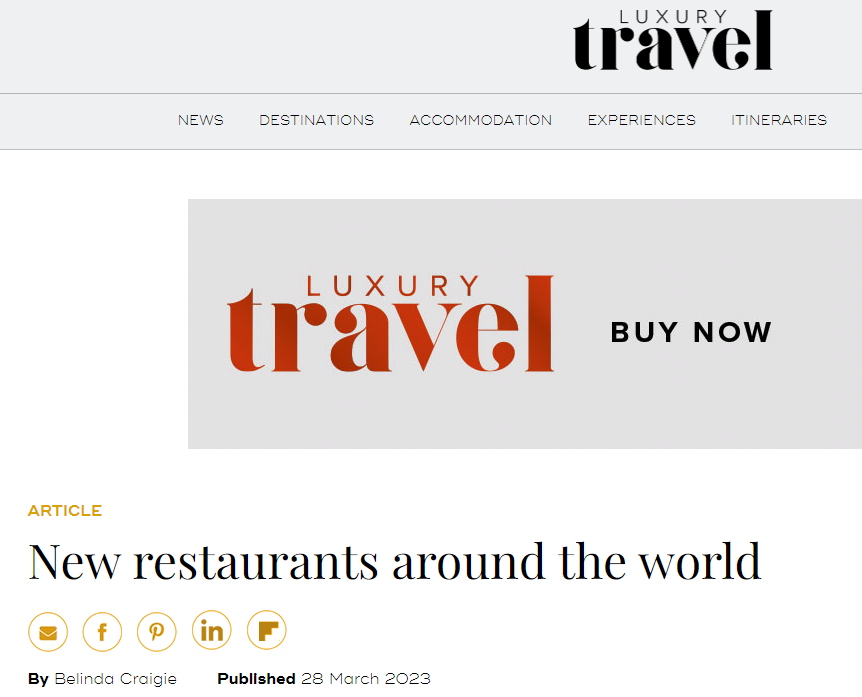 We are honoured to have featured on Luxury Perth's latest restaurant article amongst some of the world's greatest food gems – Lily's Restaurant & Club (Belgium), Brasserie 1930 (Sydney), TAK (Norway), Tottie's Lorne (Victoria), Cecconi's at Bicester Village (UK) and Promenade Bondi Beach (Sydney).
Writer, Belinda Craigie, goes onto to mention some of Miss Mi's crowd favourites such as the grilled octopus and Szechuan-glazed lamb ribs while also elaborating on the design of the restaurant itself. Craigie describes the dark natural wood that compasses a large portion of the space as well as the bespoke furnishings and floor-to-ceiling cabinetry. All designed by The Scanlan Architects and Kreat Studio.
Our very own Chef ALex De Leon also features in this article showcasing one of the dishes he's most proud of, the Kinilaw Pilipino. Read the full Luxury Travel article here.
To learn more about Chef Alex, read our Q&A.
Ready to experience new Miss Mi Perth? Book your table today or view our latest menus.