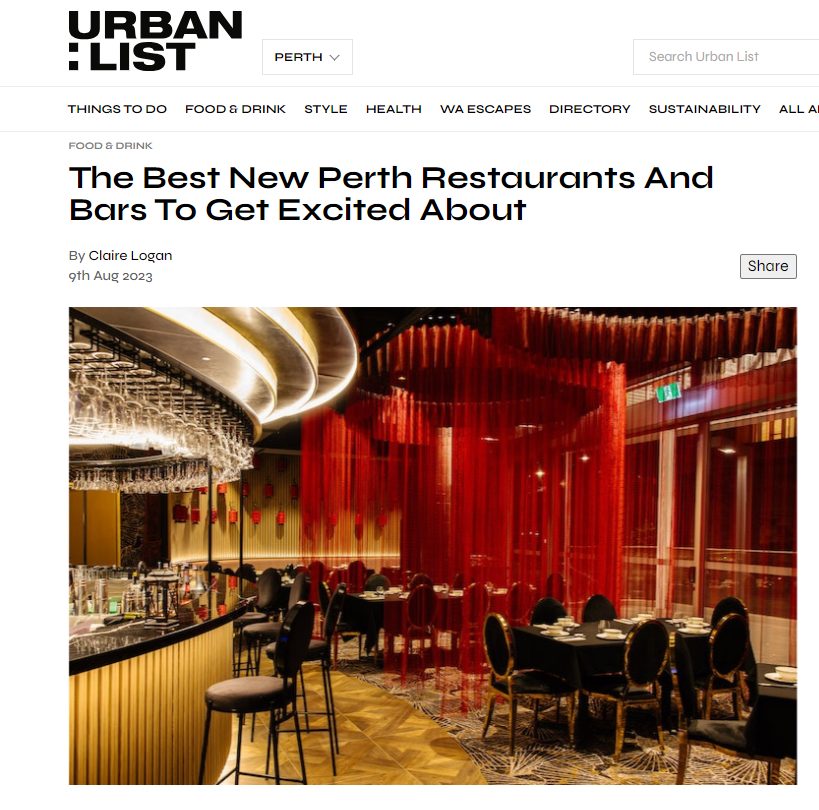 We are honured to be featured in Urban List's list of Perth's Best Newest Restaurant and Bars!
Having only opened in February 2023, we are proud of what we accomplished in this short space of time. To be featured in a list like this next to Vin Populi, STAMPA, Yiamas and more is something we don't consider lightly.
Urban List writes about our illuminating neon-hued mural pointing guests towards the newly opened Miss Mi. It further explains the culinary work of Head Chef, Alex De Leon, and our vibrant South East Asian menu. Urban List highlight our pandan cocktail and reassured their readers to prepare for a lip-smacking feast of authentic street eats and generous share plates.
Read the full Urban List article here.
To learn more about Chef Alex, read our Q&A.
Ready to experience new Miss Mi Perth? Book your table today or view our latest menus.