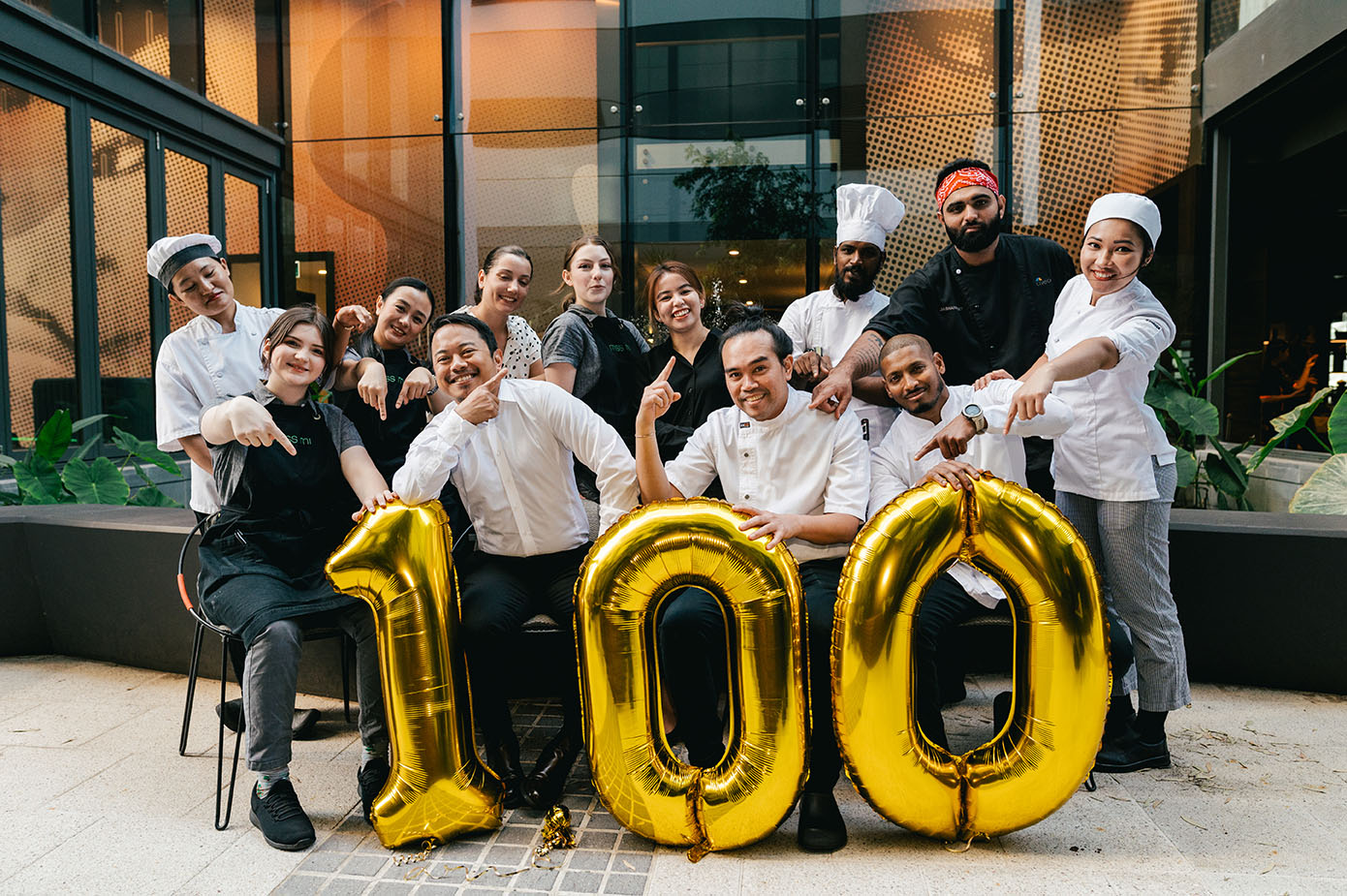 Perth's best restaurants partied the night away at the 2024 WA Good Food Guide Awards Night.
We are thrilled to announce that Miss Mi Perth has been awarded a 'Highly Commended' place in the 2024 WA Good Food Guide Top 100! This prestigious award firmly establishes Miss Mi Perth as one of WA's 'must visit' destination restaurants and we are so proud of our wonderfully talented team.
A show reel of WA's 'best of the best', the WA Good Food Guide (WAGFG) 'Top 100' is viewed as an essential guide to dining out in Perth, rewarding excellence across the industry at a dazzling awards night held in Fremantle on Monday, 20 November.
OUR AWARD WINNING TEAM
With more than 19 years of experience in some of Perth's best Asian restaurants (Apple Daily, Low Key Chow House, Dainty Dowager), Filipino born chef Alex De Leon leads the Miss Mi kitchen with a passion for storytelling.
Speaking after the awards, Alex De Leon, Miss Mi Perth Head Chef, said, "With such a diverse team, the dining experience at Miss Mi draws inspiration from all across South East Asia. We love to spark diners' imagination by exploring aromatic favourites alongside dishes from lesser known regions, bringing them to life using Asian grill techniques and WA's outstanding local produce. We are so excited to receive a place in the 2024 WA Good Food Guide Top 100."
Located at 388 Murray St in Perth's CBD, Miss Mi Perth opened in February 2023. It became the second Miss Mi restaurant to open in Australia, after Miss Mi Melbourne opened to much fanfare in 2021. In both Perth and Melbourne, the Miss Mi dining experience takes diners on a unique journey of South East Asia in a celebration of the Asian grill.
Charred, caramelised, smoked and scorched, each dish or ingredient incorporates this time honoured technique with dishes are designed to awaken your senses with an exotic blend of aromatics and spice.
OUR AWARD-WINNING GIN
Adding to the WA Good Food Guide Top 100 accolades, Miss Mi Perth's collaboration with WA's Wandering Distillery to create the restaurant's signature gin took home a Gold medal at The Perth Royal Distilled Spirits Awards on 8 August 2023.
When you visit Miss Mi you'll spot Christian Tiquis leading the front of house team. His knowledge of WA wines and spirits and how they pair with Asian flavours is second to none, resulting in a curated and well-rounded drinks and cocktail list designed transport guests to Asian from the very first sip.
"Guests can explore our award-winning gin in many of our Asian-inspired cocktails, or enjoyed as a refreshing gin and tonic this summer in our tropical alfresco courtyard. The inclusion of native redback ginger and coriander notes makes it the perfect tipple to complement Miss Mi's South East Asian dishes," said Tiquis.
ABOUT MISS MI PERTH
Designed by The Scanlan Architects and Singapore-based Kreat Studio, Miss Mi Perth is dripping in a dark natural wood interior with bespoke furnishings complemented by decorative Asian motif floor and wall tiling that bring depth and softness to the space. Floor-to-ceiling cabinetry, elegantly displaying an array of artefacts divide the room, while two semi private dining spaces offer a sanctuary for those special occasions.
An open kitchen emits enticing aromas of smoke and spice whilst an electric neon paint mural created by renowned local artist Drew Straker commands attention at the entry of the restaurant. The mural is inspired by a traditional Chinese streetscape dotted with red lanterns alongside a nod to the restaurant's Western Australian home via the addition of local native animals. This highly detailed painting draws eyes to the sky with flying Chinese kites and illuminates the path as guests make their way down the entrance alley from Murray Street.
Miss Mi Perth is open for dinner Tuesday to Saturday, 5:30pm to 10:00pm and lunch Thursday and Friday, 12:00pm to 3:00pm (Closed Monday and Sunday).
Ready to experience Miss Mi Perth? Book your table today or view our latest menus.