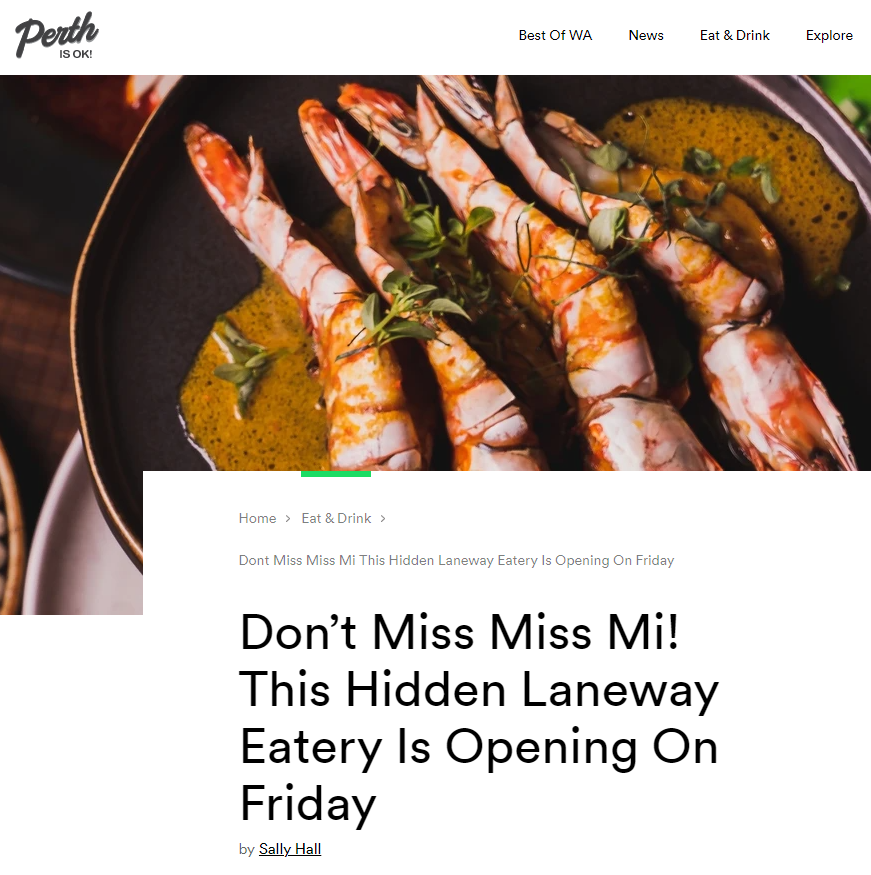 With Miss Mi Perth's opening date just a week away, we are thrilled to have been featured on Perth Is OK!
Perth Is OK makes mention of our Filipino okoy served with tamarind chutney, Indonesian-style grilled fish, Szechuan-glazed lamb ribs and rendang lamb shoulder; all cooked under the watchful eye of chef Alex De Leon – a passionate Filipino chef who is known for incorporating modern and traditional Asian flavours at some of Perth's most loved eateries – including Apple Daily, Low Key Chow House and Dainty Dowager.
"Showcasing the unique ingredients, dishes and complex flavours of Asia is at the heart of the Miss Mi philosophy," De Leon said.
"We want to evoke memories of your trips to Asia. We make all our sauces, spices, curries, and sambals in-house. We pair them with the best produce from local suppliers to bring these bold, vibrant dishes to Perth diners."
We are expectant and excited for the official opening of Miss Mi Perth and want to thank Perth Is OK for showcasing a small glimpse of who we are and what Perth has to look forward to in the world of modern Asian dining.
Read the full Perth Is OK article.
To learn more about Chef Alex, read our Q&A.
Ready to be one of the first to experience new Miss Mi Perth? We open from Friday, 3 February. Book your table today or view our latest menus.