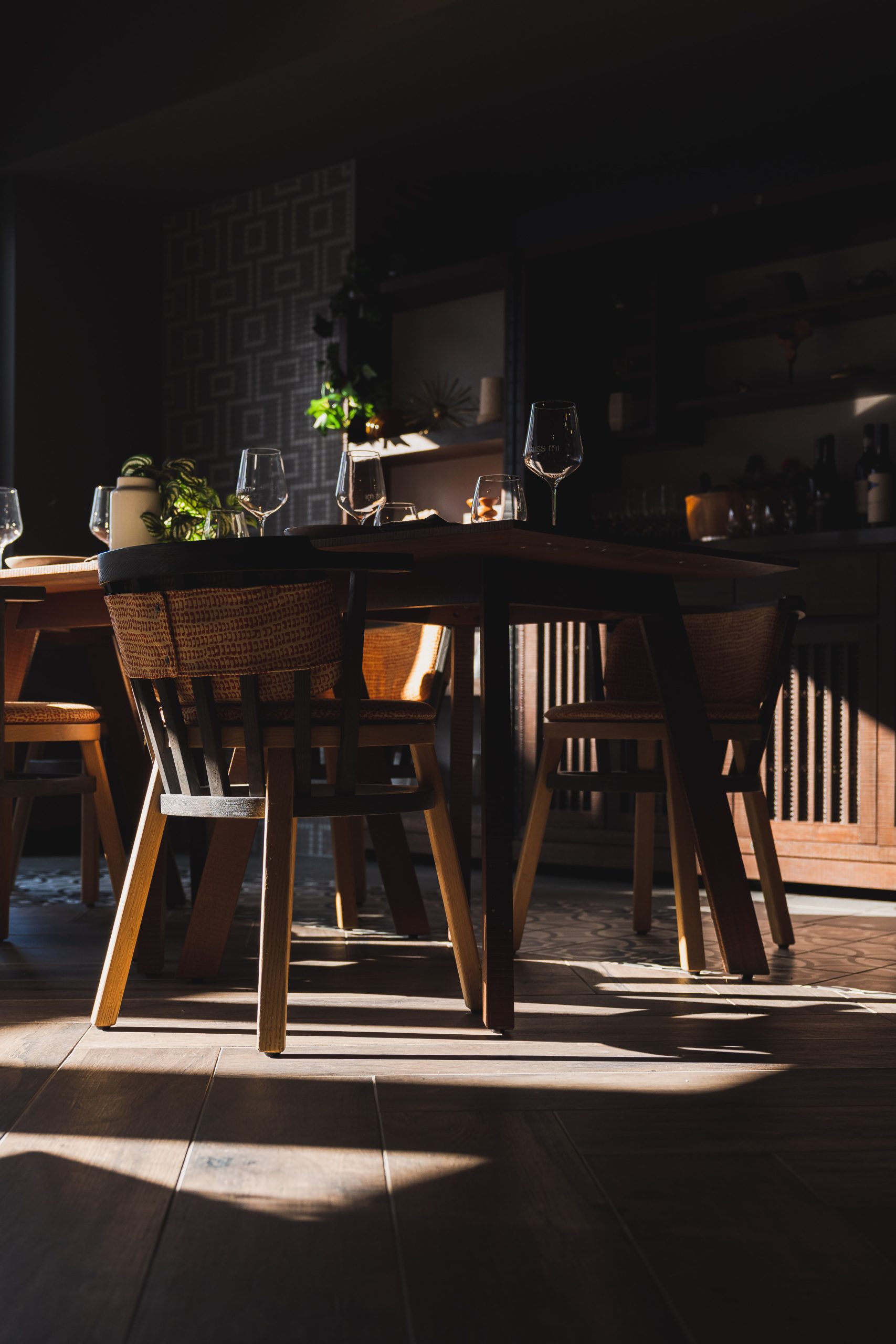 Let Mi do the hard work for you! Meeting with an important client or organising a Perth business lunch can be stressful, but choosing the right venue in the Perth CBD can make all the difference. Let our experienced Miss Mi Perth events team look after the details while you embark on a delicious South East Asian adventure.
Perth's newest modern Asian dining experience
Delicious share-style a la carte or chef's choice menus where our team can order for you
Convenient Perth CBD lunch location with parking nearby
Private Dining Rooms – choose from two semi-private dining spaces catering up 32-34 guests
Unique catered set menu options for larger groups
Tropical alfresco dining or cocktail parties during the warmer months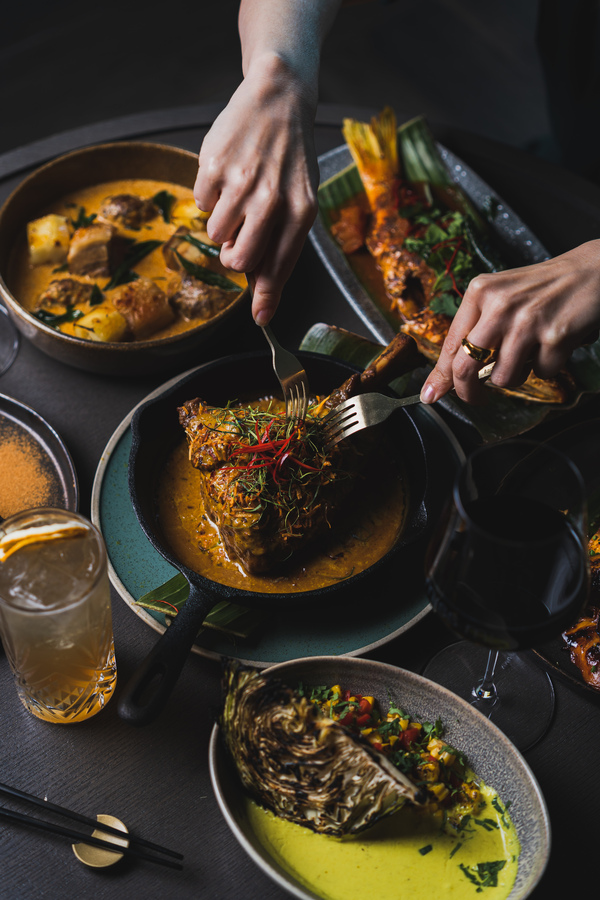 Located in the heart of Perth CBD, Miss Mi is open for lunch on Thursdays and Fridays between 12pm – 2:30pm. As you journey down the right alleyway of Novotel Perth Murray Street you're met with the infamous Miss Mi mural, surrounded by tropical plants and our alfresco dining area. Accompanied by a lily pond, water fountain and two seater tables, this alfresco area creates an escape from the hustle and bustle of city life and allows for a serene environment to talk all things business.
Perth business lunches for 2 to 9 guests can be booked online.
Perth Private Dining Rooms
Miss Mi's two semi private dining spaces are encapsulated by beautiful timber shelving, separating the guests from the rest of the restaurant while still being apart of the smoky and aromatic environment.
Both private dining spaces are located on the West side of the restaurant, making it the perfect spot to catch a glimpse of golden hour in the city while celebrating by sipping on our Gin Martini or sharing plates with delegates and/or important guests.
These spaces pose the perfect location for larger team meetings, End of Financial Year celebrations, business lunches or special events. To book one of our semi private dining rooms, call 08 6371 6313 or email us.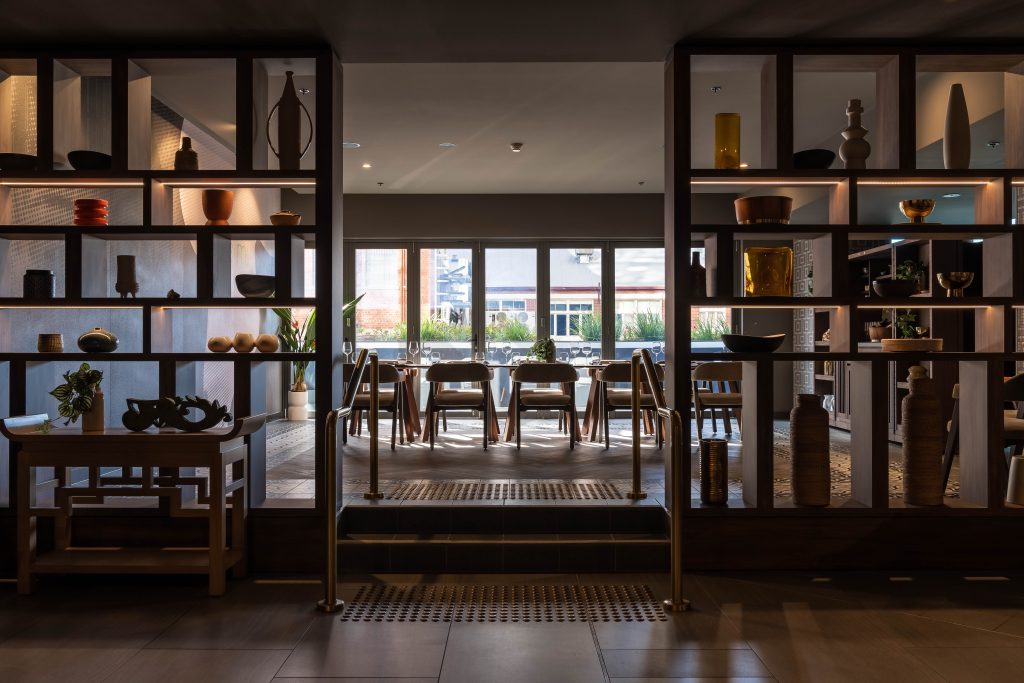 Group Dining Menus
For group lunches up to 9 guests, Miss Mi offers a CHOOSE MI dining experience! To take the pressure off groups choosing how many dishes would accommodate their size and hunger needs, CHOOSE MI allows the chef to take care of the ordering and for the diners to experience a catered menu for their likings. For groups of 10 guests or more, or for large corporate functions, Chef Alex and his team can curate set menus or cocktail menus to suit any budget.
Perth Christmas Functions
Planning early for End of Financial Year celebrations or your annual corporate Christmas lunch in Perth? Contact our on site meetings and events team for more information about our festive packages. Call 08 6371 6313 or email us.