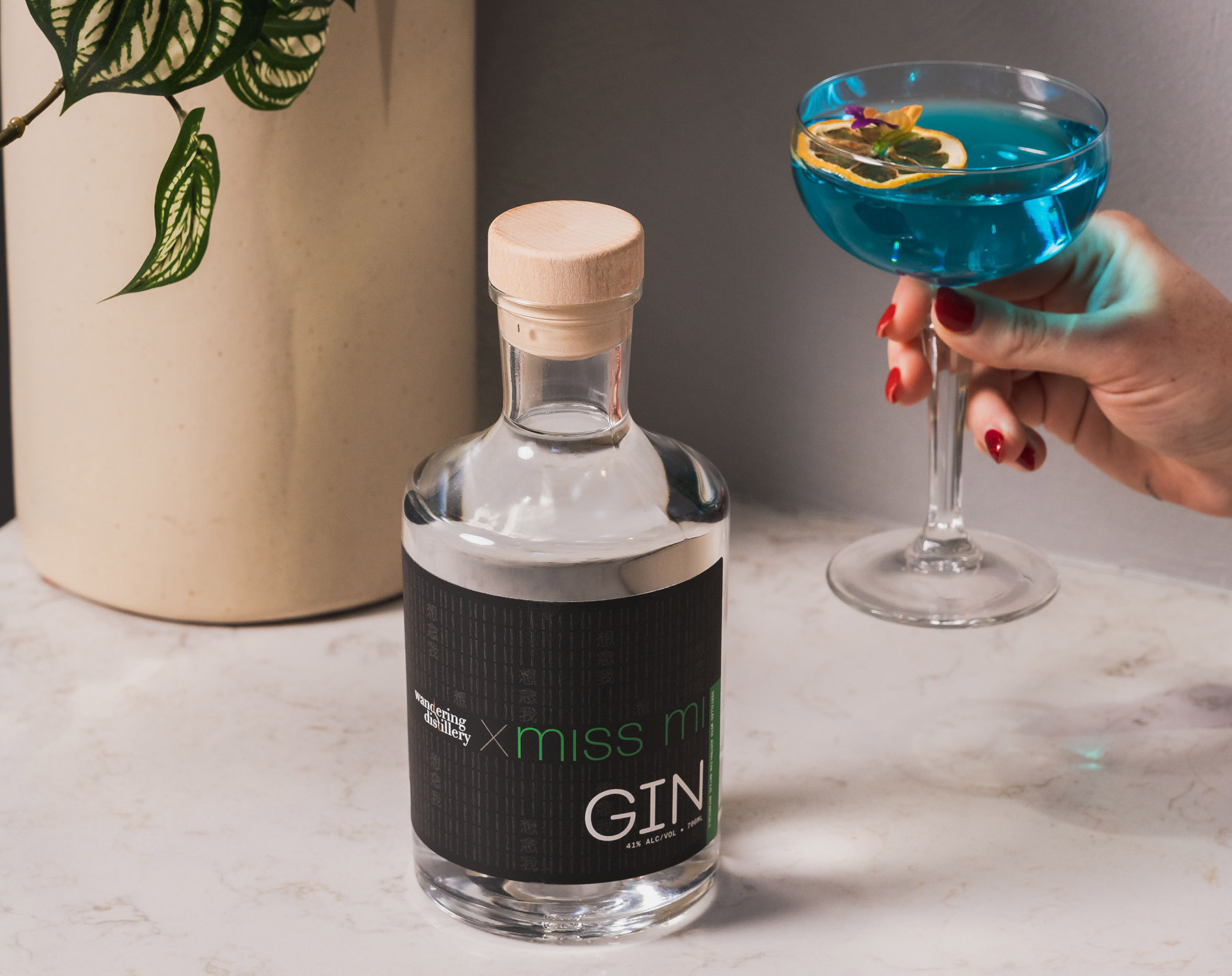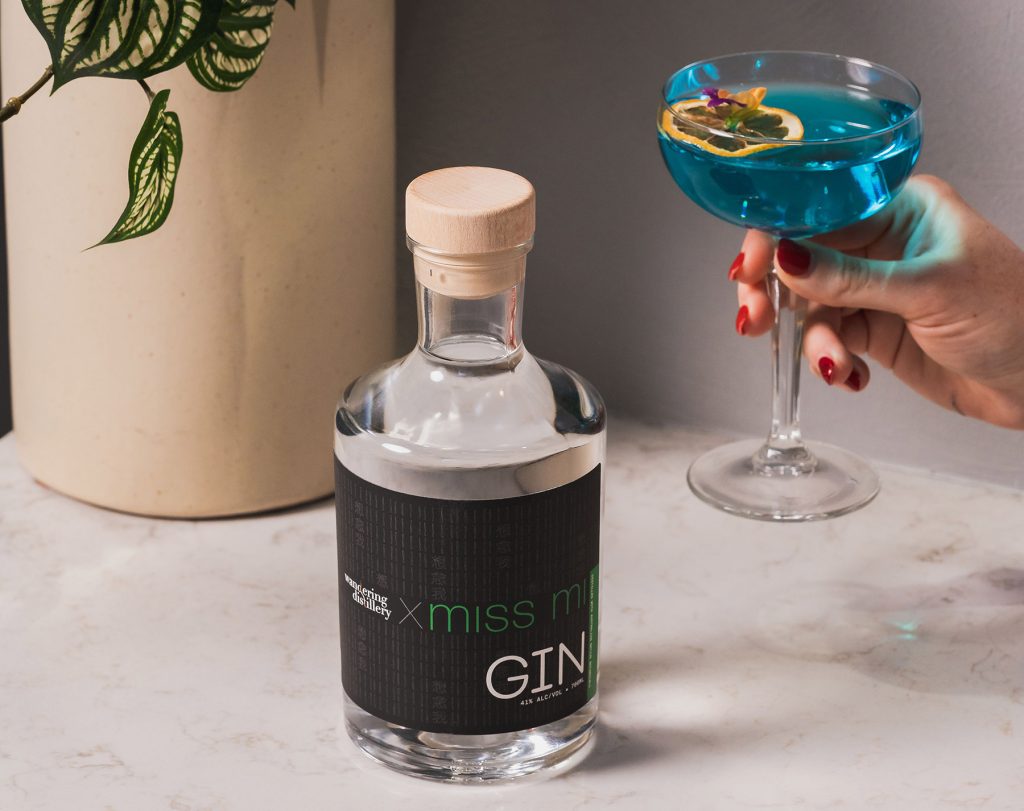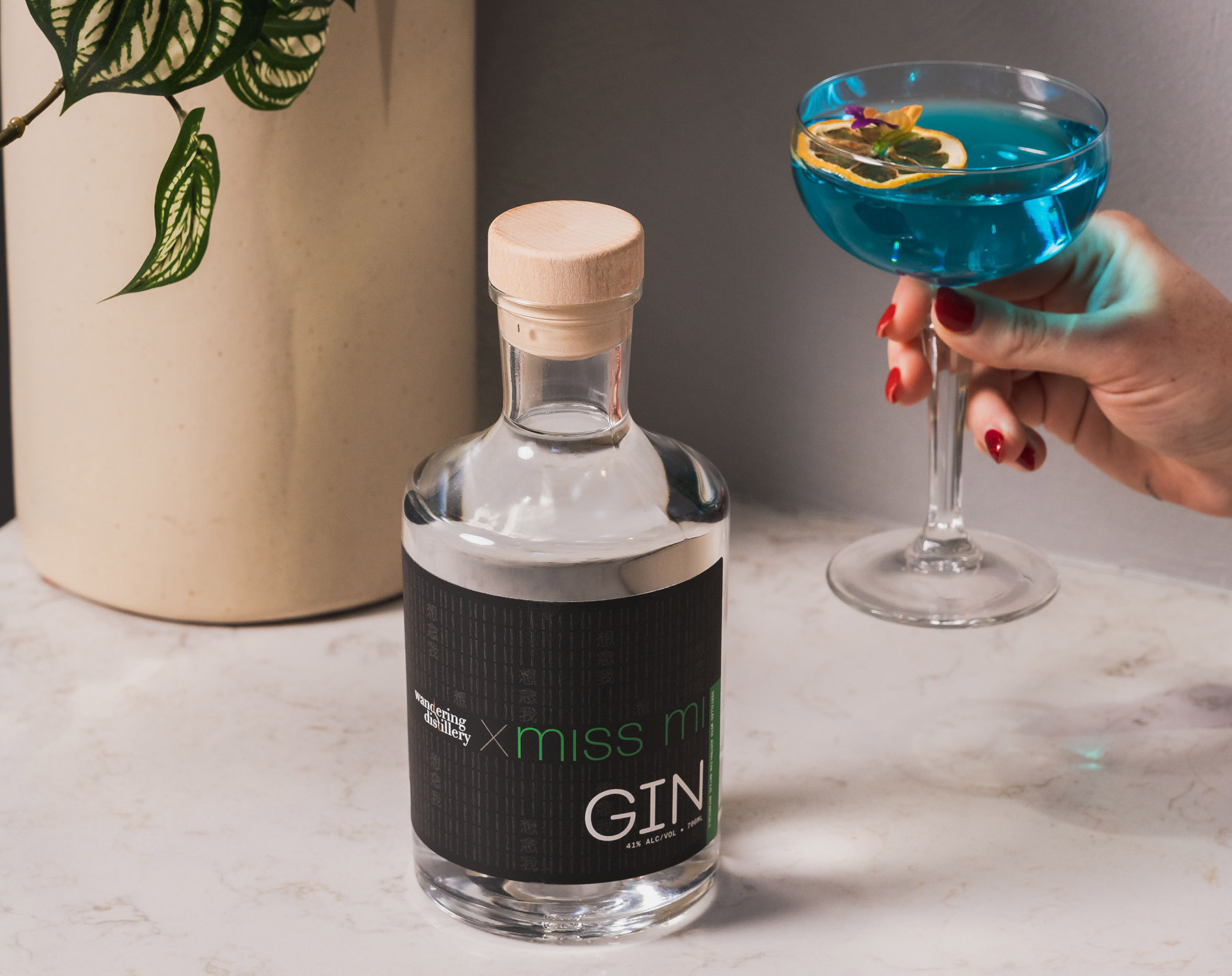 'Miss Mi' Gin is the result of a unique collaboration between Miss Mi Perth and Wandering Distillery.
A true representation Miss Mi's Asian-Australian ethos, this distinctive gin explores Asian aromatics alongside Western Australian native botanicals. This adventurous tipple will be love at first sip Perth gin lovers.
A juniper kick meets notes of coriander and jambinu zest (Geraldton wax), balanced with rosemary and hints of spice from pepper, angelica root and native redback ginger.
In other words, it's ridiculously good.
Try it 'on the rocks', in a oh-so-summery gin and tonic or in our famous Miss Mi Gin Martini – a 'gram-worthy crowd pleaser.
About Wandering Distillery
Wandering Distillery is a small family owned distillery in Perth, Western Australia. They may be small, but their reputation as one of the states best gin distillers continues to grow year on year. As the Wandering team say, "You don't have to be big to be good".
They don't take themselves too seriously, but their gin is serious business! Head distiller Wade and his team pride themselves on using botanicals that are organic where possible and local where available to create a range of spirits that reflecting on their belief that every drink is a journey – from the start of a great night to the end, or the first sip of a drink that transports you back to a particular holiday or moment in time.
Ready to embark on a journey through Asia at Miss Mi Perth? View our menus or book your table today.