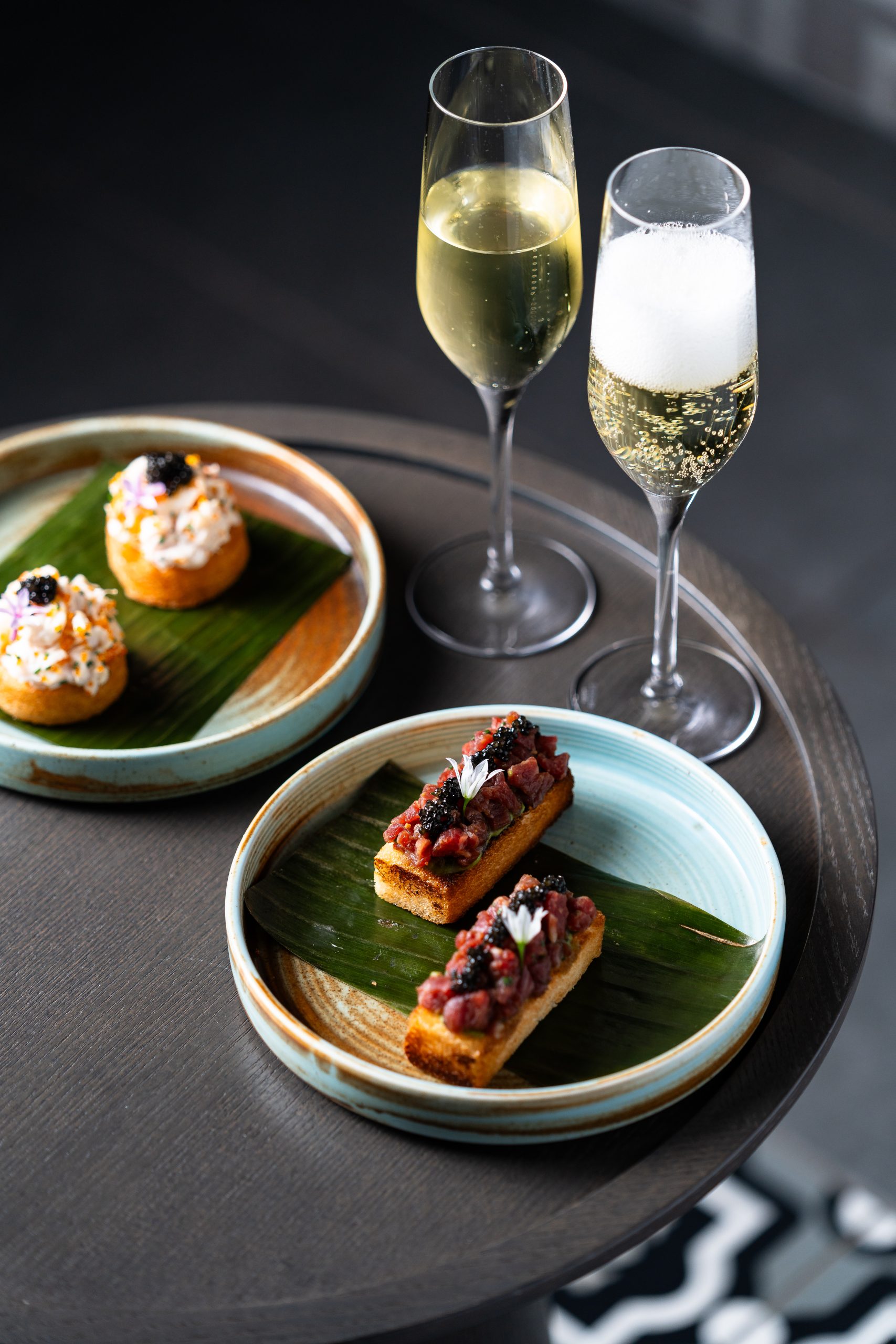 Caviar and Champagne…name a better duo!

For the month of November we're bringing the best of the best, Kaviari Paris & Taittinger Champagne, to invite you to book a table with us and indulge in a 3-course set menu for $99pp.
This set menu encompasses Beef Tartare, Pani Puri Salmon, Slow Braised Beef Short Ribs and Roasted Rice Ice Cream for something sweet.
See Full Caviar Menu
ABOUT KAVIARI
When it comes to caviar, there is no better name than Kaviari, located in the heart of Paris. Kaviari selects at the source of its caviar and follows scrupulously every stage of the production. With its stunning amber grains, it is the michelin-starred Chefs' favorite caviar. It is stunning in grey and has subtle flavors with an almond finish.
ABOUT TAITTINGER CHAMPAGNE
Taittinger Champagne, aged for nearly 10 years in the Saint-Nicaise chalk pits, this consistent critic pleaser boasts an intense bouquet, good structure and a hint of fruit wood. Its mid-palate is smooth and voluptuous, and a long, rich, complex finish is accompanied by a lively freshness.