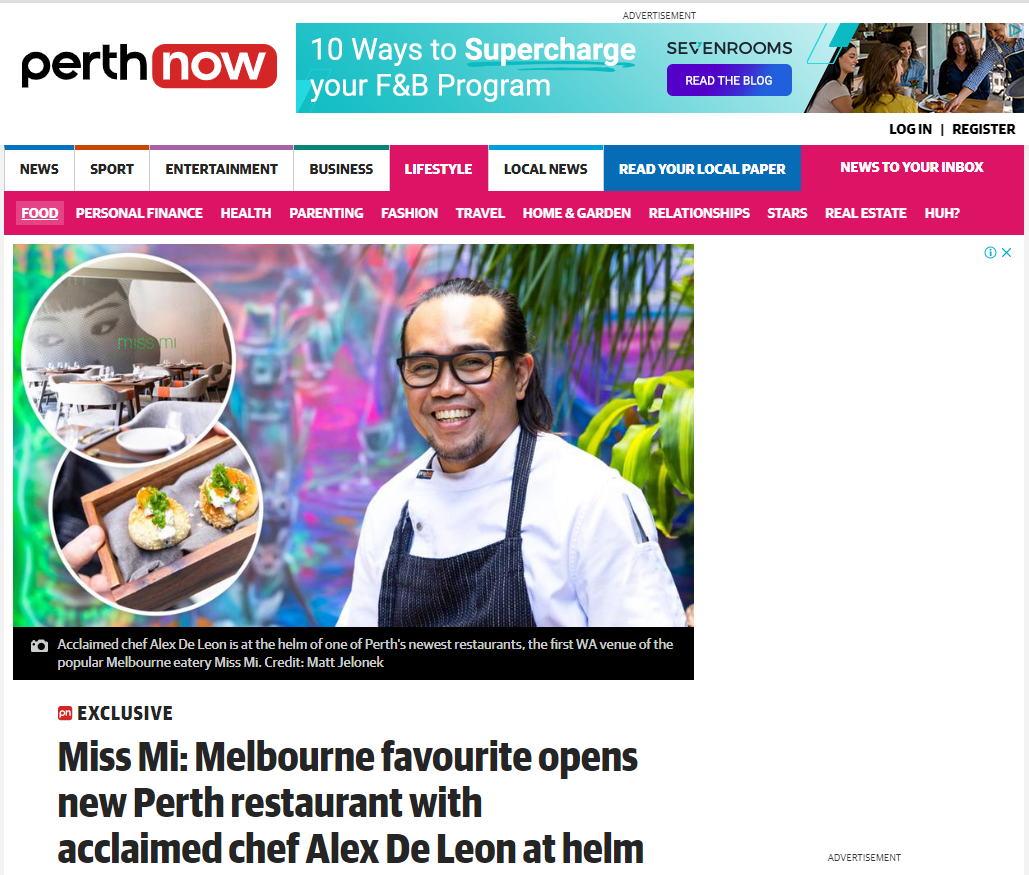 With Miss Mi Perth's opening date just a week away, we are thrilled to have been featured on Perth Now who were given a special sneak peak of this new modern Asian restaurant opening in the Perth CBD.
During the visit some of Miss Mi's signature dishes and cocktails were photographed including grilled octopus with cucumber, mint and lassi; lamb shoulder rendang; and Szechuan-glazed lamb ribs with pickled red cabbage and garlic crumb served on smoking paperbark.
Miss Mi's gin martini also stole the show. The cocktail is a nod to Miss Mi's Asian roots and Western Australia home, with the signature gin made in collaboration with Perth's Wandering Distillery.
Chef Alex De Leon was pictured in front of Miss Mi's dazzling neon mural, painted by local artist Drew Straker. The mural lights up at night and guides guests from Murray Street to the restaurant's entrance.
Read the full Perth Now article.
To learn more about Chef Alex, read our Q&A.
Ready to be one of the first to experience new Miss Mi Perth? We open from Friday, 3 February. Book your table today or view our latest menus.
Image thanks to Perth Now.